January 27, 2017



The turning of a new year is a great time to review some (often neglected) market opportunities for UV water treatment systems.

Remember that UV disinfection technology is an ideal component of almost any type of water treatment system including RO and custom filtration systems.

UV ticks all the appropriate boxes:

UV is Green technology

UV is simple, proven technology

UV is extremely cost efficient when compared to chemical disinfection methods

UV can be applied in almost any water treatment application


UV offers you a chance to educate your customer and develop excellent customer relations

At Wyckomar, we are very pleased to be offering two updated systems designed to capture market opportunities across a wide scope of the water treatment industry - with a little thought and planning, these systems can be integrated into lots of different applications, and they may even bring about new (as yet unknown) markets by themselves.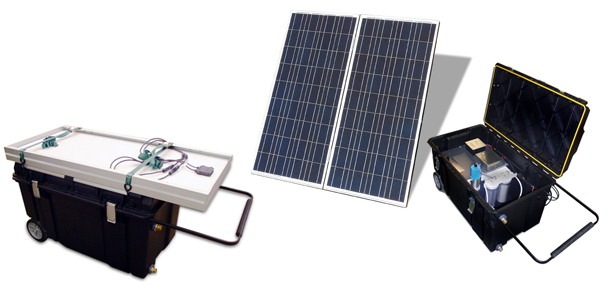 The Solar-Tote from Wyckomar is the portable water treatment solution for remote and off-the-grid applications including emergency preparedness. How many people do you know who are interested in preparing themselves for some measure of self-sufficiency?
The great thing about the Solar-Tote is that it is more than just a solar-powered water treatment system, it's also a complete power centre offering the ability to operate a wide range of electrical devices without relying on the power grid.
Compact, extremely adaptable and rugged, the Solar-Tote offers unlimited scope to develop new market opportunities for your business.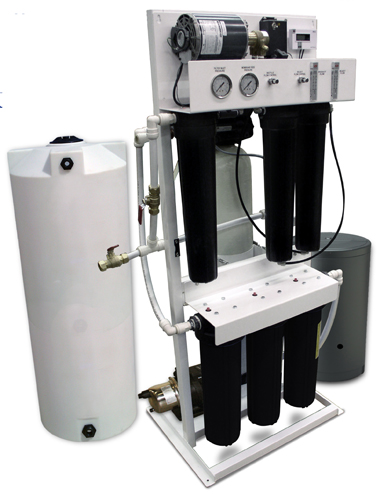 The BlackGuard WTS is our latest product offering and it is getting a lot of interest in specific markets such as those with heavy metals contamination in the drinking water supply. We have designed the BlackGuard WTS system to be quite versatile in that it will provide 2 stages of water treatment meaning that Stage 1 water can be used as general utility water and Stage 2 water can be used as drinking water. In this case Stage 2 water has additional processing for the removal of heavy metals etc.
Look to introduce the BlackGuard WTS in markets with specific water treatment requirements (such as heavy metals contamination). This market can be surprisingly large and may include municipalities, trailer parks, commercial outlets using well water, houseboats and other watercraft plus many others.
Uniquely efficient, the BlackGuard WTS can offer an excellent over-all water treatment system for many applications and will be specifically well-received in regions with heavy metals and other dissolved contaminants in the water supply.
The Wyckomar Sales Team